Free up your store managers to manage stores! Lundberg is available as independent source to conduct retail price surveys to your exact specifications. Survey data can be emailed the morning of the survey to your headquarters and/or to the desired outlet store manager's attention in order to make same-day pricing decisions. We never divulge who our clients are, but there are several large refiners and marketers using this service. Clients recount the benefits of using Lundberg:
saves money
saves time
increases accuracy and reliability
increases flexibility for data usage
Our surveys are strictly confidential. Sample can be changed on just a few hours' notice. Data can be stored for historical analysis.


A major C-store chain's local manager told us, "It's a huge pain to do our routes on Friday especially when we're so busy it's hard to leave the store."

Our surveyor network is likely more efficient than your store managers at surveying fuel prices.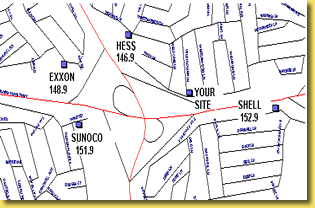 Try us out! Free trial.

Send us your specs and we will conduct a free one-day trial survey. See if store managers are collecting the right prices at the right stations at the right time.
We are available to survey at any time, any frequency, anywhere in the U.S.
For more information, call 805-383-2400 or email lsi@lundbergsurvey.com.